Pyramida Centre – Contact
Head of Centre
Pyramida Centre Coordinators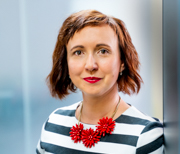 Ing. Kateřina Žvaková
The empathy and willingness to help people have always been close to Kateřina Žvaková. Even though she has a technical education, she has much experience with working with people. For several years she has worked in a non-profit sector and as a mentor and lecturer of people at risk in the job market. She has more than a decade of experience in the field of human resources and corporate training. In addition to consulting, she takes care of educational activities and preparation of courses for both students and teachers.
How can you contact me?
E-mail: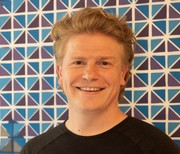 Petr Figala
Petr Figala has worked in the Pyramida Centre from the very beginning. He took part in its creation and in the formation of a wide range of services. During ten years of the Centre's existence, he has gained the trust of students with special needs for being able to calmly and with empathy create more favorable conditions for their study. Besides the counseling, he also prepares the courses for employees and cooperates with organizations focused on the issue of students with special needs.
How can you contact me?
E-mail:
Updated: 25. 02. 2021